Welcome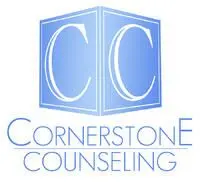 At Cornerstone Counseling, we want to be a safe place to help you understand and manage the difficulties you face, while developing positive strategies for growth.

We have seven licensed mental health therapists who work with a broad range of issues. Here you can find help with parenting, marital issues, substance abuse, depression and anxiety among other things. If you feel you are being held back from a meaningful and fulfilling life, we can help you with a broad array of therapy approaches which can be chosen to match your specific goals.

Whether you are looking for extra support and guidance through a challenging situation or are dealilng with long-standing mental health issues, we look forward to working with you toward measurable improvement and increased peace of mind.

Please call or email us for a consultation today. We are happy to answer any questions you may have before making an appointment.